Unbubble is a concept for a travel agency that helps college students escape the bubble of their campus and explore the area they have moved to. 
Prior to creating my campaign, I did some research to learn more about Elon students' experiences exploring North Carolina. In the sample population I polled, 68.4% of students were not from North Carolina. 84.6% of these out-of-state students said they did not feel like they knew North Carolina as well as they knew their home state. 89.5% of students I surveyed said they wished they explored North Carolina more. The out-of-state students I surveyed said they use blogs, social media, recommendations from friends, and Google to find cool places to go in North Carolina. 

I developed a brandmark from 120 thumbnail sketches of the letter U, and created a lockup with custom type. The brand colors represent optimism, confidence, energy, and the spirit of adventure.
This logo received a Bronze ADDY from AAF Triangle, as well as 2nd Place in Logo Design at the Southeast Colloquium Creative Contest.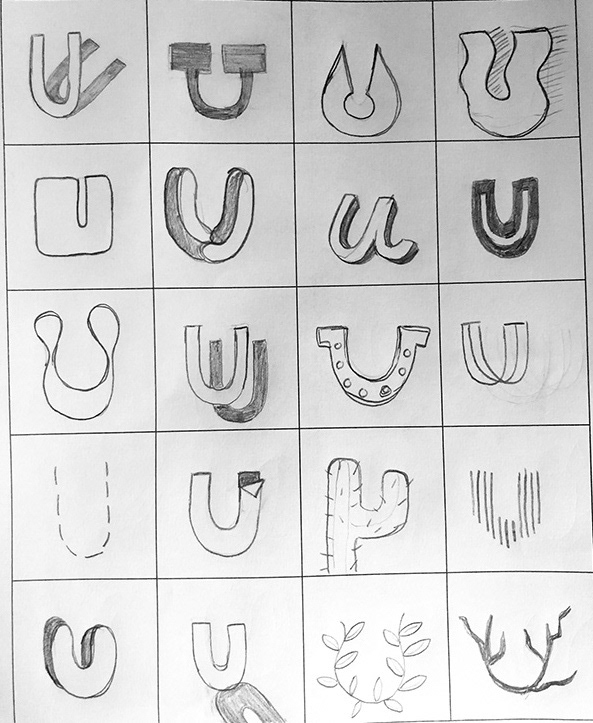 I developed a campaign and wrote copy to advertise the business to Elon University students, based on the idea that using Unbubble to explore the new area you've moved to leads to a more fulfilling college experience. 
These ads are designed to appear in the campus newspaper and magazines.
This campaign won a Gold Addy from AAF Triangle, and Honorable Mention at the Southeast Colloquium Creative Contest.