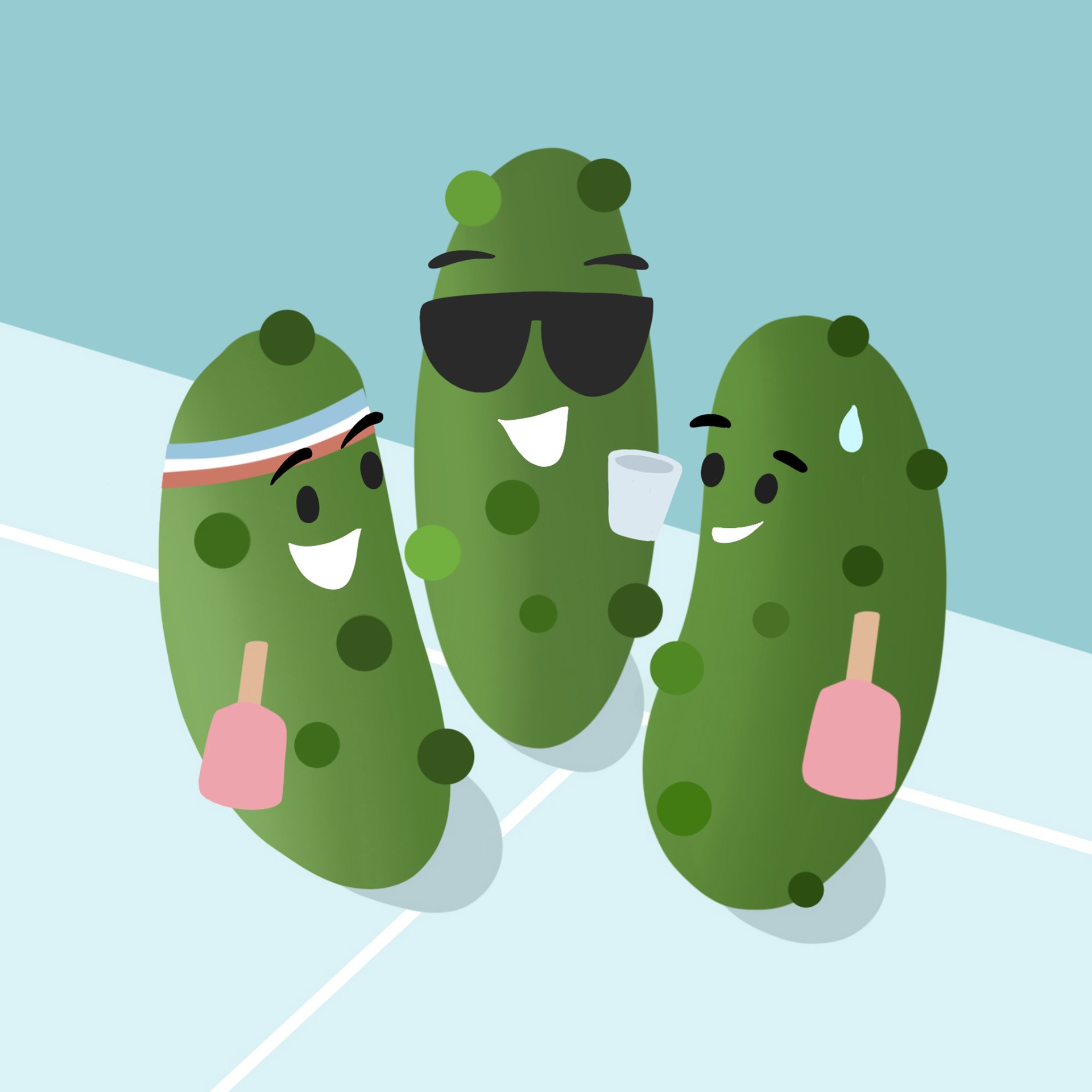 In my first semester with Live Oak Communications, Elon University's student-run agency, one of our clients opened new pickleball courts and requested a series of graphics to announce the new courts on social media. I love any chance to incorporate humor into my work, so I saw the opportunity for a visual pun and ran with it. 
I researched the sport and created these illustrations to communicate that pickleball is a racquet game played on a smaller court, and loved for both its physical and social benefits.
This piece was awarded Honorable Mention for Illustration in Southeast Colloquium Creative Contest.